Custom field
Adding custom fields to forms is a great way to customize the system even more according to your needs.
Here's a quick guide on how to work with custom fields:
You can manage your own fields in Settings (1).

(1)
Enter the name of the field and select the form in which you want to place the field (2). Recommendation: Choose a unique field name.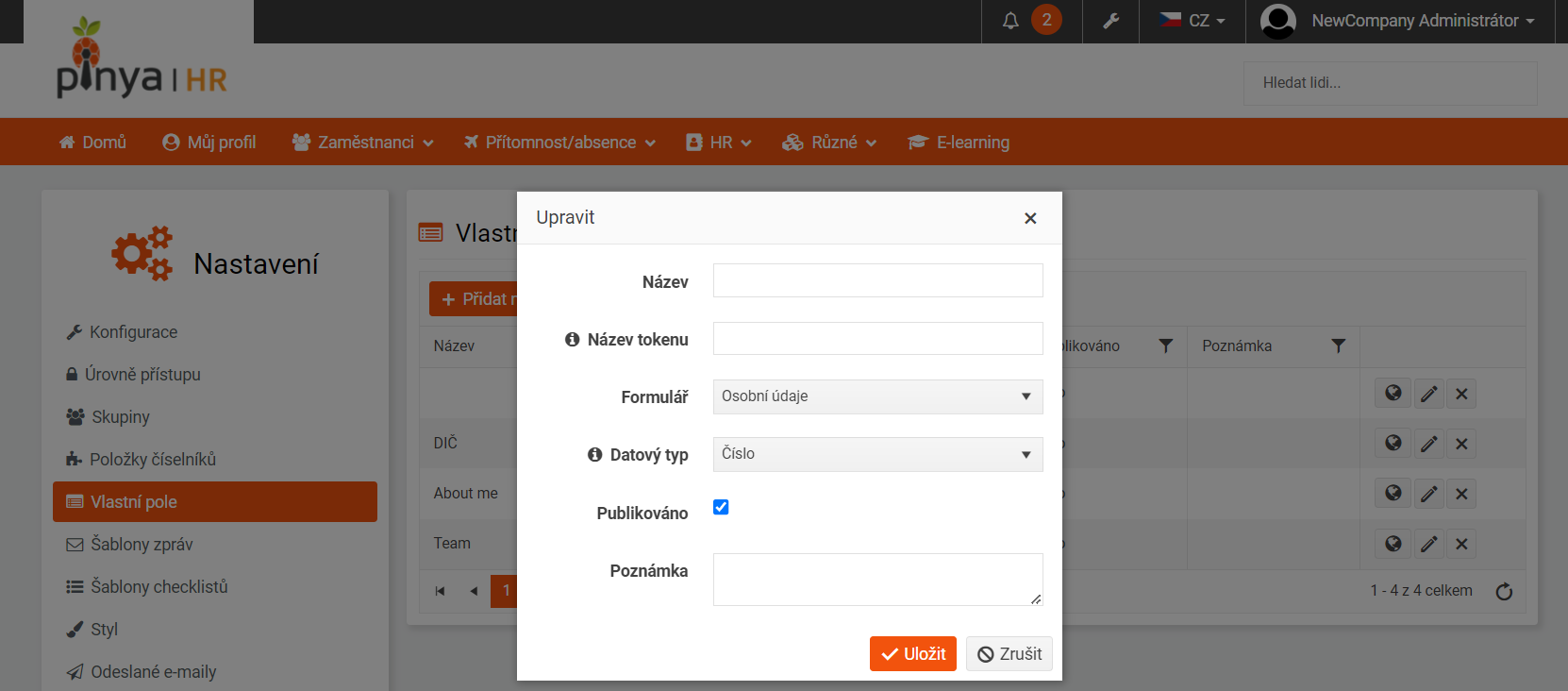 (2)
Select the data type of the field. Enter values for single/multiple selection type.
Field published means that the field will be visible on the form.
There can be several custom fields on one form. They appear at the bottom of the form.
---
---