Calendar function
The calendar in PINYA HR is a shared space for all employees - if not set differently.
The following items are automatically added to the calendar:
Absences of employees (vacation, home office, doctor's visit, business trips, etc.)
Public Holidays
Work anniversary of employees
Employees' birthday
Arrival of new employees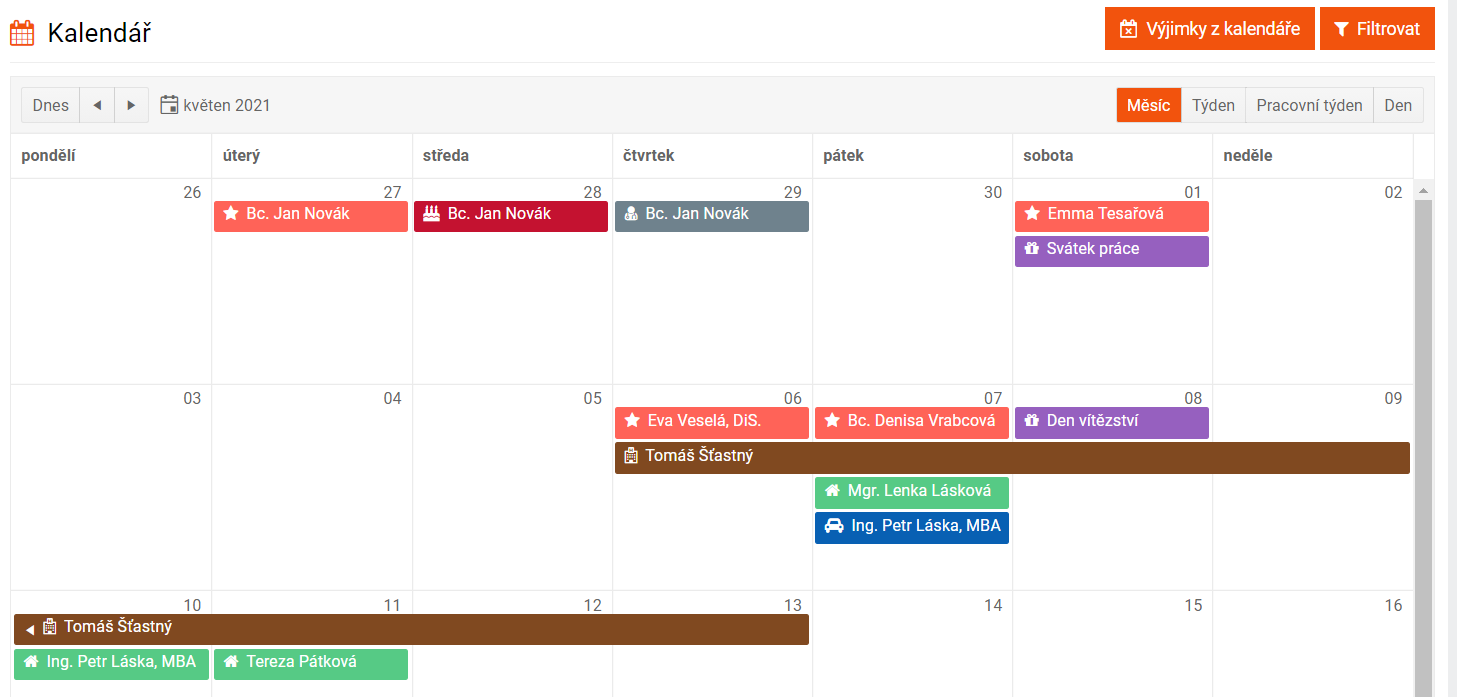 You can view the calendar by:
Months
Weeks
Work weeks
Days

The calendar can be viewed in the past and in the future using the buttons in the upper left corner of the page.
You can make searching in the calendar easier using filters. You can find the option to filter in the upper right corner. You can combine two filters, which can be found under the buttons:
Filter employees - here you can set the criteria according to which employees will be displayed in the calendar. For example, workers from one company or from one city, or a combination of filters: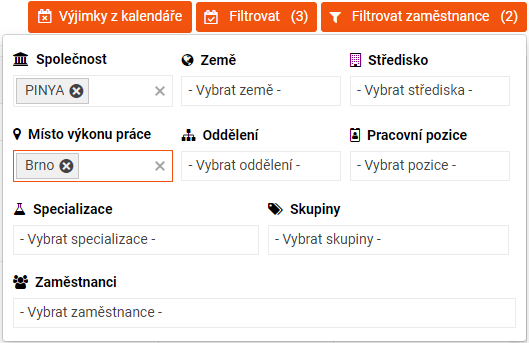 Filter - here you select for which countries public holidays will be displayed and you can choose the types of attendance/absence you want to see in the calendar: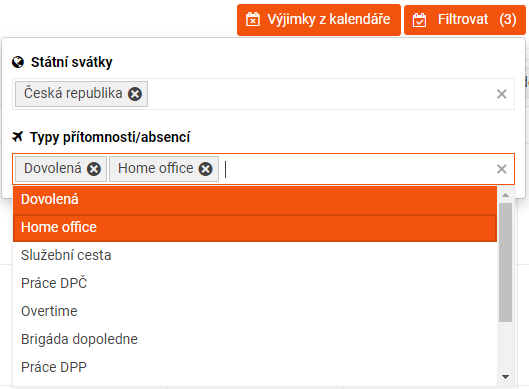 Click on an event in the calendar to view its details. In case of absence, you will also see information about the representative of the given employee during his absence (if the representative has been specified in the application).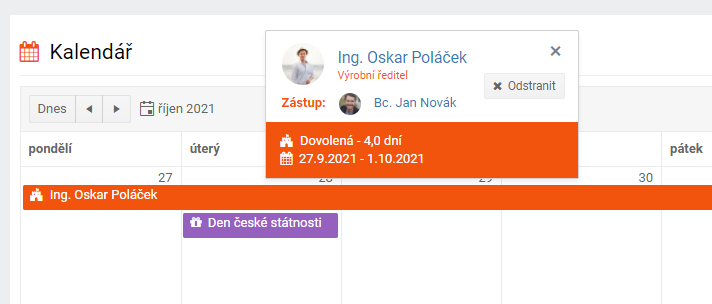 ---
---